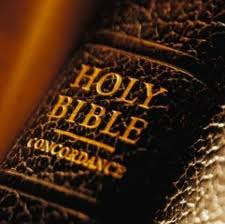 Bill Shepherd Ministries brings the living Word of God and the wisdom of God to your church or group:
Training sessions to teach the Body of Christ how to give their testimony about salvation and the Baptism of the Holy Spirit in Christ and organize your church members to conduct evangelistic outreaches and events for saving souls for Christ.
Church growth and development instruction and planning sessions for church leaders to help identify, establish and accomplish the vision God has given you.
Holy Spirit services where the Spirit of Christ speaks to the Body, encourages, edifies, and shows them things to come through the precious prophetic anointing. Teaching and demonstration of the Baptism of the Holy Spirit and operations of all the gifts of the Holy Spirit.
Healing services often coupled with biblical nutritional coaching and strategies to maintain your health.
Transformational worship and prayer services to teach how to minister to the Lord God and enter into His Presence to become one with Him and learn to maintain His abiding Presence. Teaching you to live and move and have your being in Christ everywhere, everyday!
FREE DOORSTEP PACKETS to help your church to have a REVIVAL ON OUR DOORSTEP! Turn on Your Light & Be A Light! OCTOBER 31
We are dedicated to reaching the lost for Jesus and growing the church through evangelistic outreach events, training seminars, soul-winner coaching, Bible training, church planting, missions, ministering help to widows, orphans and families, and preserving Christian heritage in America. We are called to reach out and teach, equip & empower the body of Christ to win and disciple souls as the gifts & miracles of the Holy Spirit confirm God's Word of faith and grace.


"I have become all things to all men, that I might by all means, at all costs and in any and every way,
save some by winning them to faith in Jesus Christ." 1 Corinthians 9:22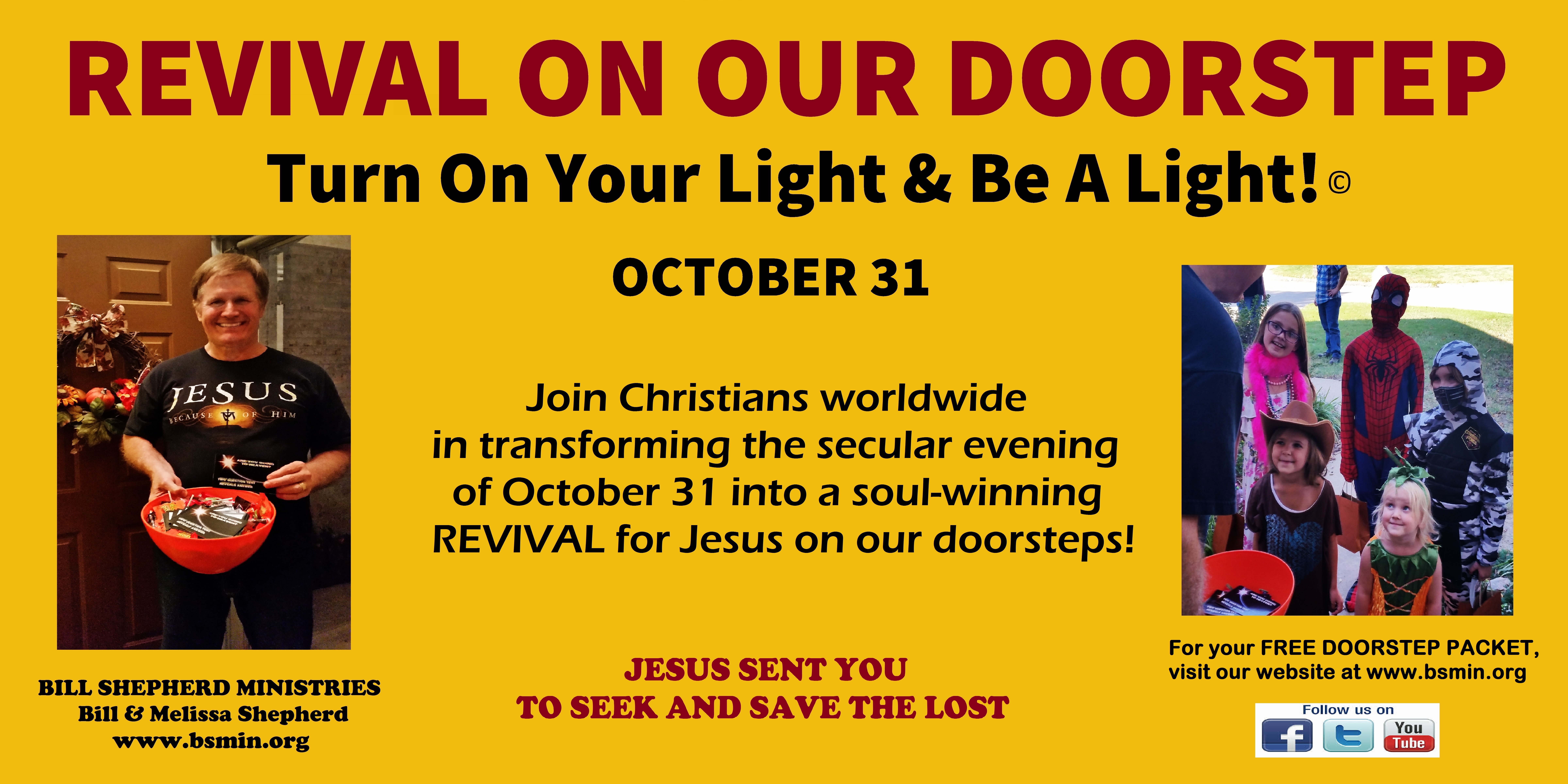 ONE NIGHT.....million of Christians....leading millions to JESUS!










LIKE US ON FACEBOOK AT: REVIVAL ON OUR DOORSTEP and at BILL SHEPHERD MINISTRIES
FOR INFORMATION ON HOW TO DO THE REVIVAL ON OUR DOORSTEP OUTREACH EVENT:
CONTACT OUR MINISTRY

BILL SHEPHERD MINISTRIES
BILL AND MELISSA SHEPHERD
PHONE: 918-355-0059


GIVE A DONATION TO BILL SHEPHERD MINISTRIES