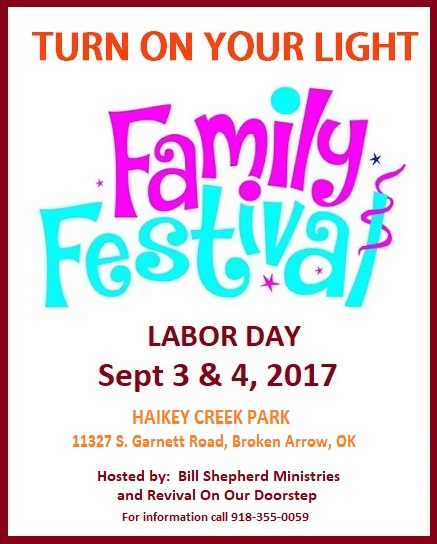 SUNDAY, SEPTEMBER 3 - 1:00 pm to 8:00 pm
MONDAY, SEPTEMBER 4 - 8:00 am to 8:00 pm
Bring your family for a fun family picnic, and enjoy a car show, games, music, ponies,
organic hotdogs, karaoke and activities for the whole family!

We will have family speakers, community leaders, and praise and worship.
Experts will give your family the lastest information on how families can keep children safe
from online predators and other threats.

Our children are precious! Building a strong family helps protect our children
from exploitation, abuse, and predators.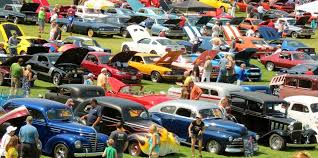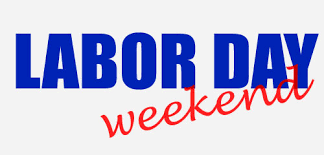 Come on out for a Labor Day Family Festival and Picnic!

ADMISSION IS FREE
$5.00 per vehicle for parking

prepay ticket for parking
click here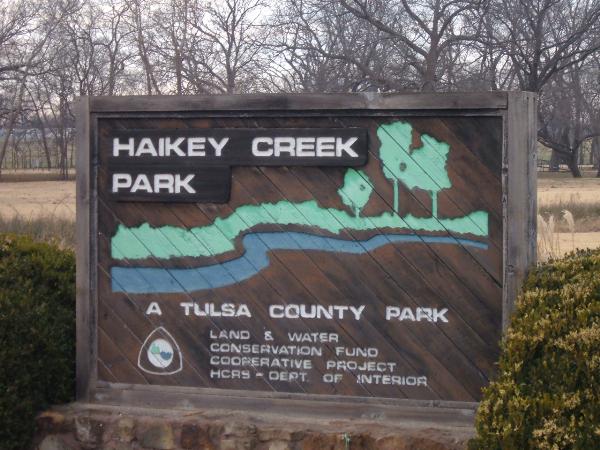 Beautiful Haikey Creek Park, 11327 S. Garnett Road, Broken Arrow, OK 74011
Join us for a time of prayer for our families, our community,
our leaders, and our nation.






LIKE US ON FACEBOOK: REVIVAL ON OUR DOORSTEP and BILL SHEPHERD MINISTRIES

FOR INFORMATION ON HOW TO DO THE REVIVAL ON OUR DOORSTEP OUTREACH EVENT:


CONTACT OUR MINISTRY

BILL SHEPHERD MINISTRIES
BILL AND MELISSA SHEPHERD
PHONE: 918-355-0059


GIVE A DONATION TO BILL SHEPHERD MINISTRIES